Life in General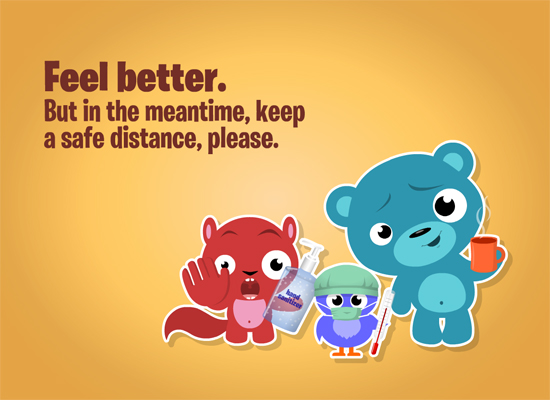 Sniffle, sniffle. Cough, cough. Siiiiiiigh.
Ugh! Is there anything worse than coming back from a fabulous vacation and finding that suddenly you're sick!? Answer: yes. Because I don't just feel absolutely yucky – like my head's a balloon and there's a gnome in my throat tickling it so I keep coughing. On top of it all, all my friends want to make sure they stay well. So, they're staying far far away.
I don't blame them, really. I've done the same thing. We've all got to take care of ourselves when the weather gets cold. I just didn't expect to catch something like this out on a cruise ship, sailing through the toasty warm Caribbean.
On the bright side, I had an amazing vacation. And c'mon, who's gonna feel sorry for someone who just spent a week in gorgeous places like Honduras and Mexico?
That said, if you do know someone that feels under the weather, we've got some great Get Well eCards you can send to cheer them up a bit. More >
(No Ratings Yet)
Loading...