Current Events
Happy May, everybody! One of my favorite months has finally arrived and I'm ready for the warmer weather. I just left the local mall and I'm happy to announce that mint green is officially "in". I got me some cute capri pants and one of those big, floppy hats just for the heck of it. Exciting, right?
And that's not the only exciting thing that happened over my lunch break… I heard that Jessica Simpson FINALLY had her baby! She was ten days overdue (and probably ready to get that kid out of her), when she finally went into labor and gave birth to a beautiful baby girl this morning. Is it me, or does it seem like everyone is getting pregnant and having babies lately? It must be something in the water…
Luckily, I'll never have a shortage of eCards, since there's an entire "New Baby" section on MyFunCards.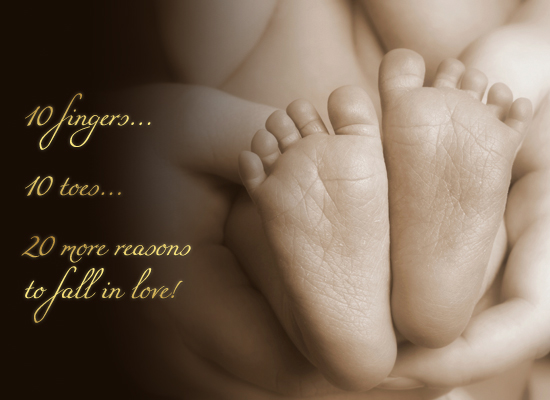 Is that not the most adorable photo ever? I just love the little ones. Anyway, be sure to visit MFC for all of the soon-to-be-parents or new parents in your life. And for those of your friends who just keep poppin' out kids like they're human gumball dispensers, you've got PLENTY of cards to choose from. Enjoy!
(No Ratings Yet)
Loading ...