sarah
This user hasn't shared any biographical information
Posts by sarah
Hi everyone!
Hope you are all having a great Fourth of July!  What are your plans for today?  I'm going to celebrate our great country's independence at my best friend's barbecue.  I promised her I'd bring a red, white and blue dessert, so yesterday, I made a strawberry and blueberry cheesecake.  My kitchen looked like it was hit by a patriotic tornado!  But, it was worth it and  I am proud to say that the cake turned out to be a delicious success!
After the BBQ, my friends and I are going to see fireworks!  I love everything about them! The bright colors and loud noise are so exciting!  Do you watch fireworks on the Fourth of July?
All of the fun things aside, it is important to remember why we are celebrating.  Dessert and fireworks are great, but we should also acknowledge that Independence Day commemorates the adoption of the Declaration of Independence!  Without it, we would not be wishing America Happy Birthday today.
It is time to let the celebration begin!  Enjoy, and don't forget to wish your friends and family a Happy 4th of July!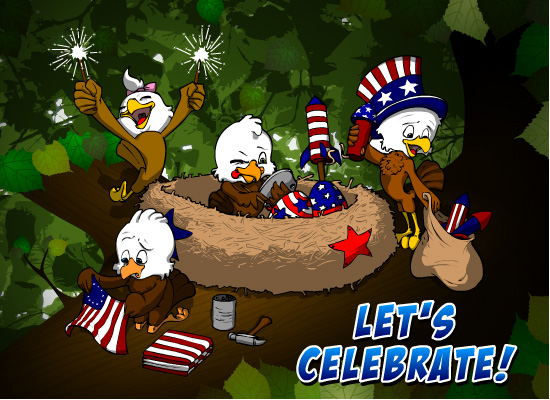 (
1 votes, average: 1.00 out of 5, rated
)
Loading ...
Hi Everyone!
Hope you're having a great weekend.  Can you believe summer is officially here?  It's time to get those bathing suits on, lather up the sunscreen, and hit the beach.  This weekend I am inviting a bunch of friends over for a BBQ.  I think I'll grill some hot dogs and hamburgers, make my special home-made sangria, and serve a ton of ice cream!  What are your barbeque favorites?
Although this time of year is tons of fun, I always miss spending the summer with my family and friends who don't live nearby.  But, I found the perfect solution to letting them know I am thinking of them (that doesn't put a large dent in the wallet).  Whether you're looking for animated or printable cards, MyFunCards has tons!  They even have cards that you can customize by adding a pic of your or your friends' faces!  It's the perfect way to pretend the gang is all together again!
Off to finish getting ready for my BBQ.  Enjoy the beautiful weather!
(
1 votes, average: 2.00 out of 5, rated
)
Loading ...
I've decided to compile a list for you of some of life's most intriguing questions. Just something to think about on this gloomy Tuesday…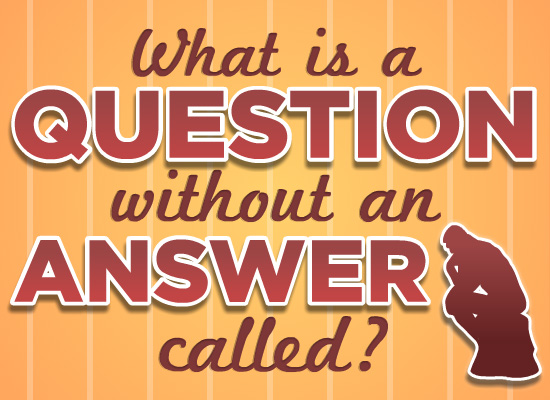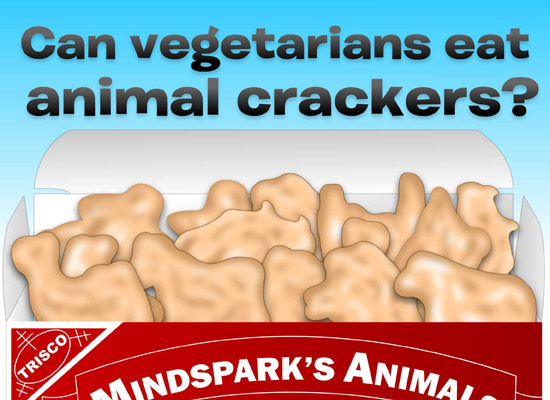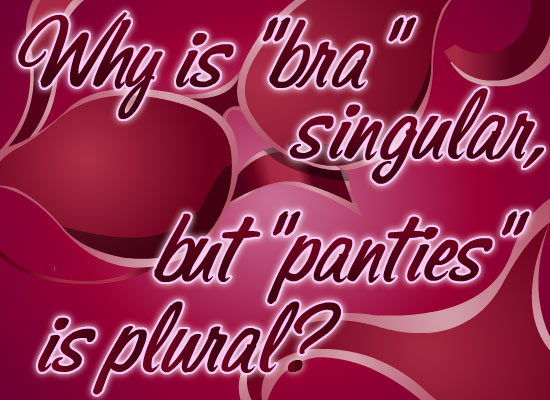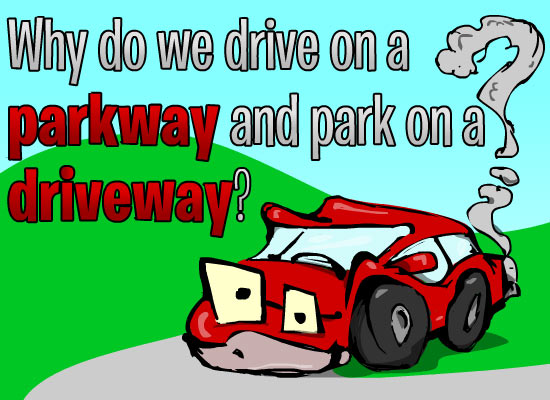 Think you've got the answers to any of these questions? Let's hear what you've got!
(
1 votes, average: 4.00 out of 5, rated
)
Loading ...
Happy Monday!
Hope you all had a great weekend and have started thinking about what you are going to get dear old dad for Father's Day. Can you believe it's this weekend already?! Remember, he's the guy who became a professional spider killer for you, taught you how to ride a bike, and stayed up late at night editing countless essays.  Of course, you can always get him something from the list of typical gifts; a striped tie (dads can never have enough, right?), baseball tickets, or new tools, but what fun is that? 
If you're looking for something to get dad that's unique and different, but also easy on the wallet, I have just the thing for you!  MyFunCards has large variety of eCards and printable cards that are perfect for whatever mood you're in this Father's Day! They have tons of adorable, funny, and endearing greetings that are guaranteed to make your favorite superhero smile.
And don't forget about Grandpa, too!  MyFunCards has greetings for your old man's old man as well!
Have a great week everyone, and make sure to wish all of those dynamite dads in your life a Happy Father's Day.
(
1 votes, average: 5.00 out of 5, rated
)
Loading ...
Happy June everyone!
Can you believe that summer is almost here?! I hope you are all enjoying the warm weather, blooming flowers, and summer sales like I am.
The start of summer means that graduation season is right around the corner!  I just wanted to drop by to remind you that if you haven't picked out a card yet, don't worry, there is no need to fret.  During my lunch break I decided to take a look at what my favorite eCard site, MyFunCards, has to offer.  I am happy to announce they have amazing eCards that are great for any aged scholar! They are the perfect way to say "Congratulations!" to all of those important graduates in your life, whether it's your child, niece, nephew, friend, or neighbor. Whether you're looking for a funny greeting, sweet sentiment or cute congrats, MyFunCards has got you covered!
Back to summer shopping before I get sentimental…  After all, I remember my graduation like it was yesterday.
Okay fine, maybe a few years ago.
(
1 votes, average: 3.00 out of 5, rated
)
Loading ...