Archive for
March, 2011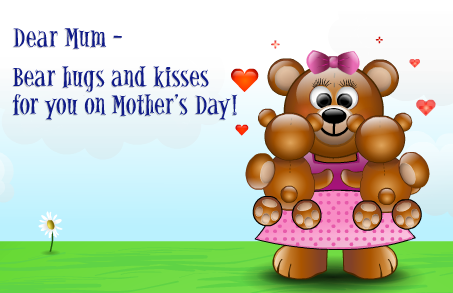 All over the UK this Sunday, kids will be wishing their mums a Happy Mother's Day! As an American myself, I say why not really catch your mom off-guard on a day she doesn't expect it. Celebrate how awesome she is… with a bit of UK style.
First, it's worth finding out a little bit about how Mother's Day is celebrated in the UK. It's history is quite different from American Mother's Day, with significant religious roots.
That doesn't mean you have to be religious to celebrate it. It's just an interesting background that you might be interested in learning more  about. The Mother's Day Central site offers a good overview.
So, how can you get in on this bonus Mother's Day fun? Here are a few simple ideas:
Send her a Mother's Day e-Card, of course. We've got a great selection with a few that were made specifically for this UK holiday.
Present her with tea and her favorite flavored scone … in bed.
Make her a traditional Simnel Cake. Here's one Simnel Cake recipe, or you can search for your own.
Make a Sunday evening date to watch a popular Brit film together – Harry Potter, The King's Speech, Monty Python, Shakespeare or maybe even Trainspotting if your mom's the hipster type.
However you choose to honor the leading lady in your life, make sure it includes a heartfelt "I love you!"
Hugs!
P.S. Mum's the word!
(No Ratings Yet)
Loading ...