Best Guesses for the Emmys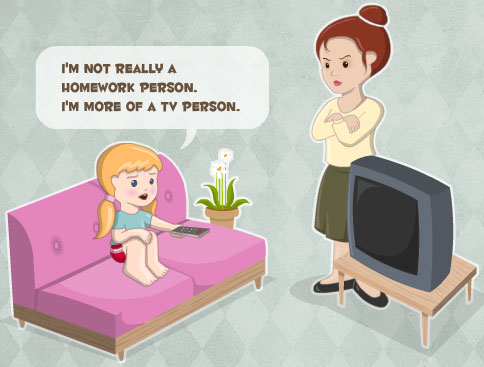 I'll be totally honest with you, I get a little obnoxious around award shows. I get overly impassioned. I get opinionated. I get downright argumentative, as if the fate of the free world somehow depends upon my favorites being honored with a silly statue. But, I also think that a little bit of ultimately irrelevant debate can be a lot of fun…and healthy.
So, I'm putting together my best guesses for the 62nd annual Primetime Emmys, airing 8-11 p.m. (EST) Sunday, Aug. 29 on NBC.
First, I'll fully disclaim that my opinions do not represent those of everyone at MFC, and I'm sure as you read you're going to disagree totally with my choices and my reasons. Excellent! I'd love to hear your picks and reasons, too.
Another side-note before I get started: The Creative Arts Emmy Awards have been handed out already and I encourage you to check out the less mainstream category winners. I'm really psyched to say that three of the nominees that I was really pulling for in their categories have won!
Betty White won Outstanding Guest Actress In A Comedy Series for her hosting prowess on "Saturday Night Live."
Jon Lithgow won Outstanding Guest Actor In A Drama Series for his recurring role as Arthur Mitchell on "Dexter" (BRILLIANT!).
Neil Patrick Harris won Outstanding Guest Actor In A Comedy Series for his appearance as Bryan Ryan on "Glee." (LOVED that "Dream On" duet battle!)
MY PICKS
Outstanding Comedy Series
I watch almost every single one of the nominees every single week. And while I desperately want "Modern Family" to win this, I am also Gleek enough to know that the fanaticism of the "Glee" audience will not likely go ignored by those with the power to choose. So, I won't be too upset if that's how it shakes out. But I'm still totally rooting for the Fam.
Outstanding Drama Series
Let's face it, "The Good Wife" (though I watch it) does not belong in this category. What's left is a group of contenders that each has a die-hard following (or "had" in the case of "Lost"). Props to AMC ("Mad Men" and "Breaking Bad") for getting two nods while Showtime ("Dexter") and HBO ("True Blood") each got only one. So… I'm stalling because those last two are tough to choose between. Yeah, I'm rootin' for the vampires.
Outstanding Variety, Music or Comedy Series
After all the drama and headlines and public rallying and stupid network decision-making, it's only right that the end Conan O'Brien's Tonight Show fiasco should end with his winning the Emmy. Please, please let the award deciders give NBC a big slap in their stupid faces!
Outstanding Miniseries
I get that it got like a bagillion nominations, and I absolutely honor our veterans from the Pacific theater of WWII, but the fact that none of the actors from "The Pacific" were nominated here should be a HUGE wake-up call. It looked amazing, but the substance and narrative that made "Band of Brothers" beyond brilliant (ahem, Stephen Ambrose), was completely absent here. That said…can a PBS show ("Return to Cranford") beat an HBO juggernaut. I actually hope it does, but I'm not holding my breath.
Lead Actor – Comedy
I'm going out on a limb here and saying, despite the fact that my gut tells me Alec Baldwin ("30 Rock") is taking this trophy home, that Jim Parsons ("The Big Bang Theory") could surprise me.
Lead Actress – Comedy
I… I can't do it. I can't decide! I want a six-way tie between Toni Collette ("United States of Tara"), Julia Louis-Dreyfus ("The New Adventures of Old Christine"), Edie Falco ("Nurse Jackie"), Lea Michele ("Glee"), Amy Poehler ("Parks and Recreation") and Tina Fey ("30 Rock"). If i absolutely have to choose… like, you're telling me no chocolate until I pick one? Okay, fine, Tina Fey. Now where's my chocolate?
Supporting Actor – Comedy
Three out of six nominees in this category are from "Modern Family," which should up the odds for the Outstanding Comedy category. Here, I just don't think anyone (even truly brilliant Neil Patrick Harris) holds a candle to Eric Stonestreet. I can't remember a single scene he's been in that hasn't left me laughing out loud.
Supporting Actress – Comedy
In contrast to the Actor category, though "Modern Family has two nominations here, there's just no denying the scene-stealing hilarity of Jane Lynch on "Glee."
Lead Actor – Drama
This is a tough one. "Breaking Bad" is a crazy hit, and Bryan Cranston's been known to garner an award or two. He could grab it. Hugh Laurie on "House" is a longtime fave. Jon Hamm seems to do no wrong on "Mad Men." I really like "Friday Night Lights," and Kyle Chandler in particular, but he kinda doesn't fit in on this list of nominees. Then there's Matthew Fox from "Lost." How can such a pivotal character on such a massively cult-inducing show during its last season lose? (Ummm, see James Gandolfini.) And still, my hope is held out for Michael C. Hall from "Dexter." Go Dex!
Lead Actress – Drama
I feel a little guilty toward my own gender, but nothing about this category excites me. I see that there are some heavy-hitters here: Kyra Sedgwick ("The Closer"), Julianna Margulies ("The Good Wife"), Mariska Hargitay ("Law & Order: SVU"), January Jones ("Mad Men"), Connie Britton ("Friday Night Lights") and Glenn Close ("Damages"). And yet, no spark or real interest. If I have to choose a favorite from this list, I suppose I'm pulling for Margulies.
Supporting Actor – Drama
His in-character battle cry was "Don't tell me what I can't do!" And so I think I'm going to tell Terry O'Quinn, who played John Locke (sorta) on "Lost," what he CAN do.
You can totally win this one, pal! Sorry, Ben.
Supporting Actress – Drama
Two nominations go to "Mad Men" and two go to "The Good Wife" and yet there's that old "Cagnie and Lacey" fan in me that wants Sharon Gless, now of "Burn Notice"
to walk away with this one.